Welcome to the Law Offices of Kim D. Johnson
Proudly Serving Metro Detroit
We are a Downriver law firm that specializes in Family Law, Probate Law, and Michigan DUI. We have been helping clients for over 25 years. Our philosophy is to fight hard for our clients and get the best results possible. We listen to our client and keep their concerns at the forefront thorughout the case. Whether the case is decided at trial, settled at a mediation, or disposed of through motion, we remain true to our clients.
A reliable attorney who will
listen and understand your needs
Results Matter.
My philosophy is simple: fight for my client. If I can achieve my client's goals through negotiation, I will do that. That's usually the best outcome and the most affordable. But sometimes negotiations will not work. That's when you have to fight. And through honesty, dedication, passion, persistence and loyalty, that's what you can expect when you retain the services of Kim D. Johnson.
When you hire our law firm, we provide you with the strong representation you need and deserve.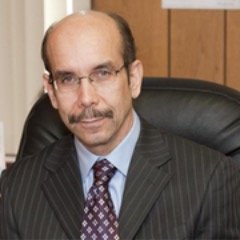 What Clients Are Saying
"I had a problem with child support. I met with Kim in his office a few times and he instructed me on the law and how it affected my case. There was no rushing me out the door. He was responsive to my calls and emails. He kept me updated and bounced ideas off me frequently, to see how I would like to proceed with things. In court, he was prompt and professional. And his rates are very reasonable. I highly recommend Kim Johnson."
Bob
"Kim, helped me get my grandson out of a bad situation and made sure i got custody. The results were in my favor. I could not have done it without him. He has also helped us with other family matters. He's kind, understanding and really cares."
Sue
"If i were to post a review for Kim Johnson, every time I had an awesome outcome in court, he would have at least eight more reviews!! This lawyer is diligent, and a great client advocate!! He helped me obtain an order that was great for co-parenting and resolved high conflict issues without the "he said, she said" mess!"
Angela
"This is a lawyer that will take the time to sit with client and really listen, Kim always was available for answering any questions or concerns I had. Would highly recommend Kim."
Shelley
"Kim handled my divorce and subsequent family matters. His retainer is reasonable, and when the time arrives to battle in court, he's focused and prepared for the challenge."
Phil
Schedule a Free Consultation
We invite you to fill out the form and tell us your legal concerns. We will promptly answer your questions and if you need further information, we would be happy to schedule you in for a free consultation.